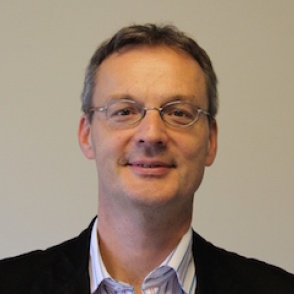 Dan Staniaszek is a senior expert of Buildings Performance Institute Europe (BPIE). He has been engaged with the GBPN family since 2011 on topics such as policy appraisal, modelling, financing, knowledge management and strategy development.
Since joining BPIE in 2011, Dan has had a broad range of responsibilities, including developing BPIE's modelling capabilities, knowledge management and financing competence. He is particularly proud of his work on building renovation strategies: producing the official European Commission guidance for Member States, supporting various countries in developing their own strategies, and also evaluating national strategies since 2014 up to the latest 2020 iterations.
Dan is a sustainability expert with over thirty years of experience in the public, private, non-profit, regulatory and consultancy sectors, including over 12 years in a senior capacity. In numerous advisory roles for the UK Government, European Commission, Blue Chip companies, NGOs, regulators and others, he has influenced the design and deployment of climate change policies and EU Directives, including as strategy lead for the 2003 Energy White Paper. Among the significant policies he helped devise are the energy supplier obligations and the Renewables Obligation. Dan's experience also includes devising and directing certification schemes, and knowledge management.
Dan holds a Master in Natural Sciences from the University of Oxford (1982) and another master in energy resources management from London South Bank University (1987). He is based in Swansea, Wales, United Kingdom.
With so many benefits arising from renovating buildings to high energy performance levels, and constructing new ones that require little or no energy, investing in the global building stock must rate as one of the most attractive financial propositions for governments and society. However, the societal, environmental and economic benefits are not all realised by the investor, so we need to devise intelligent, evidence based policies and support mechanisms to make the transformation to a low carbon building sector happen – now!